From Saturday, November 15, 2014
To Sunday, November 16, 2014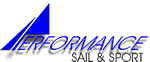 Sail Series Promotions will pick up and continue the 13 year history of this two day, round trip, race from its location in Melbourne Florida, just north of Pineda Causeway, on the west side of the Indian River, proceeding south for 30 miles to the park one mile south of Captain's Hiram's in Sebastian, Florida, and returning the following day. Hiram's Haul is for all classes of beach type catamarans up to 22 feet in length. All entries will be raced using Portsmouth numbers for handicapping. The race will commence on Saturday November 15th and return on Sunday November 16th. The race will be part of the Endurance Series and the Organizing Authority (OA) is Sail Series Promotions USA.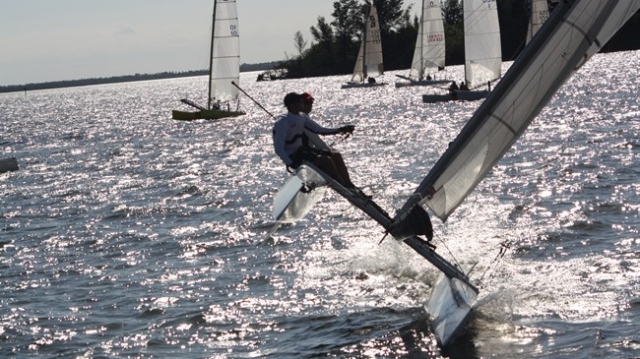 Early hotel arrangements are encouraged at Captain Hiram's Key West Motel at 772 589 4345. Rates are protected at a 30% discount for the first 15 registrants until 30 days before racing. There are a few other hotels, and even one or two B & B's but race competitors and/or associates are own their own. Rates have been protected with limited rooms at Captain Hiram's.
Tracking will be available for free using "Kattack Mobile" App for Android or iPhone. It will also be available for SPOT Tracking. If you own your own unit, please include your tracking page when registering. SPOT units are available for rental for $40/weekend.
Entry fee: $65 if registered below before October 26, 2014, increased to $75 October 26, 2014. US Sailing members may deduct $5. Fee includes entry to race, cost of awards, food at end of race and race management expenses. Payments may be made by PayPal online or at any time before the skippers meeting by check, cash or credit card to Sail Series Promotions USA (made out to same) and dropped by or mailed to Sail Series Promotions USA at 18 Spinnaker Point Ct., Indian Harbour Beach, FL 32937.
Hiram's Haul Entries
Cat In The Hat
Costal Watersports AMI
Blondie and Stick Boy
Turtle Mojo
Team Falcon
Team Spacecoast
Vero Beach Lifeguard Assoc.
Aaron Goldwater
Branden Nathe
Hiram's Haul Documents

Notice of Race (Updated 7/24/14) >>>


Sailing Instructions (Updated 10/13/14) >>>

Tracking Info >>>

Hiram's Haul Results >>>