From Jacksonville - Saint Petersburg in a "foldable" Trimaran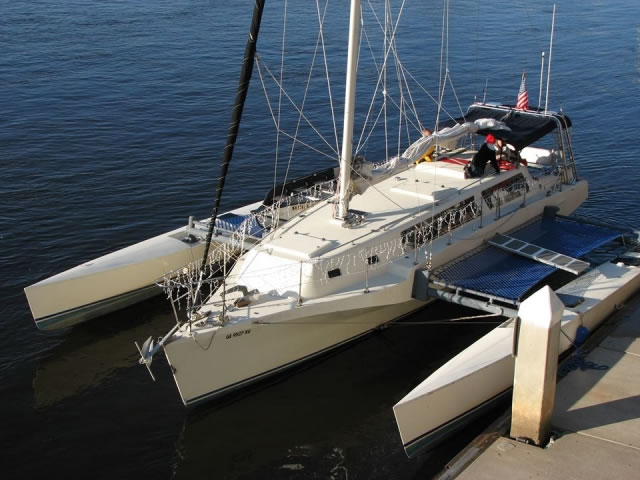 Morningstar Fishermen, see a 501(c)(3) organization to help end national and world hunger, will start another race to attract public attention and raise funds. Hans Geissler (age 73) of Dade City, Florida, who is the founder of Morningstar Fishermen as well as being the founder and builder of a 44' G-Force High Tech Multihull "foldable" Trimaran sail boat, will , together with three crewmen, Ed Hileman, boat owner, Jacksonville, Woody Pelt, Marketing Entrepreneur, St. Petersburg and Phil Reasons, Executive Director, Morningstar Fishermen, Dade City, leave Jacksonville on January 11, 2015 to sail the "Zuleika" 44 foot G-Force High Tech Multihull "foldable" Trimaran boat nine hundred nautical miles around the Florida Peninsula to Saint Petersburg. Sail Series Promotion will provide tracking during the event.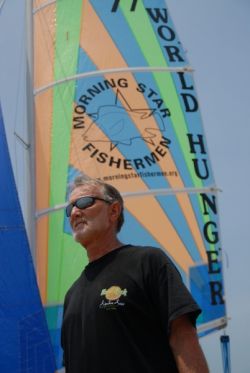 The boat "Zuleika" is a one-of-a-kind "foldable" Trimaran sail boat, co-designed and built by Mr. Geissler in 1992 and is being offered by Mr. Hileman (owner) as the sailing vessel for the five to six day inaugural fundraising "Race2EndHunger.com" event. Live satellite tracking will be provided by Sail Series Promotions and as part of the event, the crew is also planning to create live video and auto up-links as well as a video documentary of the special race event and upload to the Morningstar Fishermen Twitter page. Interested donors and sailing enthusiast around the world are invited to follow the action at Race2EndHunger.tv.
"Race2End Hunger" is a special event to raise awareness and much needed operating and capital funds to support the on-going research, development and training efforts of Morningstar Fishermen in Dade City. Morningstar Fishermen; is a 501(3)(c) organization founded by Mr. Geissler to help end national and world hunger through innovative Aquaponic "sustainable living" training and research. The organization was birthed over twenty years ago in the St. Petersburg, Florida area and has been in Dade City, Florida conducting Aquaponic research and training for local, nation and international students since 2000 on its ten-acre campus just north of Dade City on 33336 Old St. Joe Road.  
"Please help us to fight world hunger. I invite all interested Corporate and individual sponsors to support our 'Race2End Hunger' and donate. Every donation helps.", says Hans Geissler.
Please find further information on our website Morningstarfishermen.org
To follow all of the action on our website Race2EndHunger.tv
To see the live tracking link go to SailSeries.com/tracking
Or call (352) 523-2722 for more information about our work, the event and sponsorship opportunities.