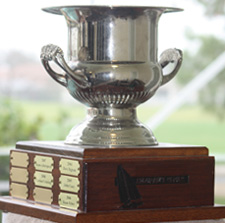 The Islander Reef Run is Saturday, tadalafil April 24, cure 2010. The 80 mile race kicks off the Endurance Series for the second year in a row. The race starts at the Islander Resort in Islamorada, Florida and ends at Smathers Beach in Key West. The event is hosted by Islander Watersports at the Islander Resort on mile marker 82.1.
The Race:
Formerly the Hogsbreath 100, the race has changed from a two day 100 mile race to a one day 80 mile race. The entire race is done on the Atlantic Ocean side of the Keys and boasts spectacular sailing in warm waters teaming with wildlife. This is a "Must Do" race for endurance sailors and truly tests sailors' skill and stamina.
The Competition:
This year team cyberspeed, the defending race champions, won't be competing but Carbon Cruising, the 2009 Endurance Series champions, will have something to prove. Carbon Cruising's skipper Brett Moss had to make the tough decision to retire early last year after a breakage while they were leading in winds exceeding 30 mph.
Tybee 500 sailors are expected to participate in the Islander Reef Run. Both the Islander Reef Run and the Tybee 500 share the same starting point which makes the race ideal for shaking down the boats. Provisions have been made by the Islander Resort to accommodate teams wishing to leave their boats in between events. The changes are designed to clean up scoring and to increase participation in some of the more difficult races with lower turnout.
New Rules:
2010 brings a new set of rules for the Endurance Series. The Endurance Series will be adopting similar rules as the ISAF Sailing World Cup. The two major changes are: The minimum amount of points to be earned by the winning team will be changed from 8 to 20 and the rule allowing "Teams with more races will place higher than those with fewer races excluding throw outs" has been eliminated. The changes should provide a more level playing field, boost participation on some of the tougher events and make tallying the points easier to administer and understand. Rules will be finalized before the Islander Reef Run.
Awards Presentation:
Islander Reef Run awards will be presented Saturday after 6 pm at Salsa Loca Restaurant on Duval Street in Key West. Along with the Islander Reef Run awards, the 2009 Endurance Series trophies and cup will be presented.
Complete rules, registrataion and information on the Endurance Series and the Islander Reef Run can be found at www.SailSeries.com.